Fashion
At Copenhagen Fashion Week, Marimekko's new creative director sheds light on her dynamic collection, inspired by New Folk, the company's colorful archive and her philosophy of less but better.
Husein Esufally August 12, 2021
For most of her career, Rebekka Bay led the biggest names in fast fashion: The Gap, Uniqlo and H&M, where the Danish designer led the launch of COS. Your experience with these big brands is exactly what makes your new venture all the more special. fascinating. As the recently appointed creative director of the minimalist Finnish brand Marimekko, she wants to go in the opposite direction. "I think there is something about slowing the pace and giving us more time to explore the same idea over and over," she says. With their first spring / summer collection presented at Copenhagen Fashion Week, the fashion world got a taste of what it has in store. Bay used the house's 70-year history to create a line-up that encourages a connection beyond fashion and into the realms of art and architecture. But one of the most surprising revelations is her plan to dodge the seasonal model and instead design an entire year of collections under one unified theme. In doing so, she hopes to cultivate a more democratic luxury that bridges the gap between her two worlds.
Fresh off the catwalk, we ask Bay about her first impressions of the show and what to expect from Marimekko in the future.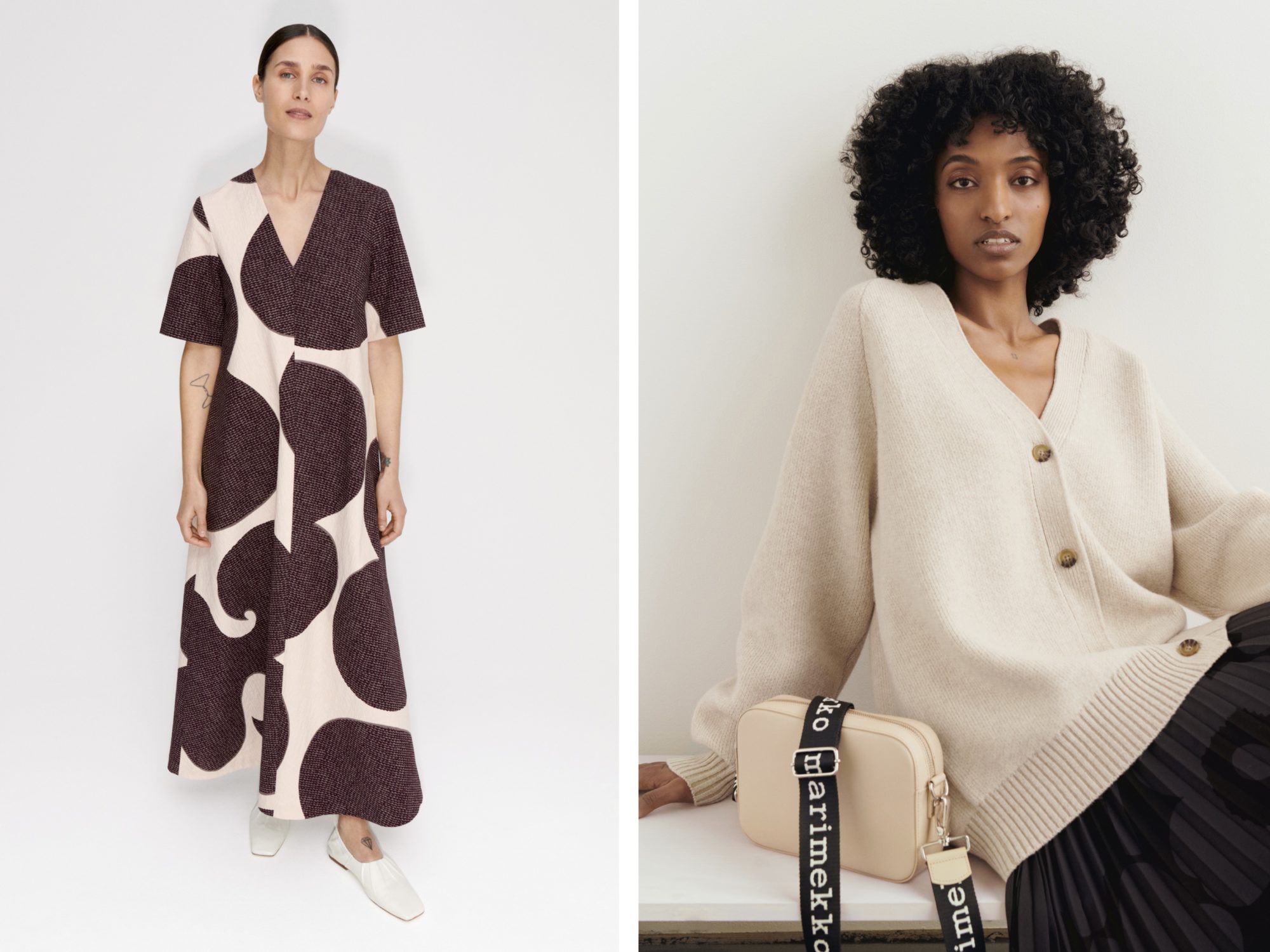 How did you manage the change from the fast fashion industry to a couture house after successful stewardships at H&M, GAP and Uniqlo?
When I grew up in Denmark, I was always aware of the brand. When I joined the board about five years ago, I was invited by the chairman of Marimekko to visit the printing plant in Helsinki. I fell completely in love with the people of the city, the brand, and the idea of ​​having a print shop in the middle of the office is like a dream. I think after years of working with very big brands, retailers and design teams, it was exciting when the opportunity arose to work at a different pace and quality. It's my first time working with an archive, a fun legacy, and a really strong story. I love the collective approach to design which I think is as relevant today as it was when Marimekko was founded. So the shift was amazing because now I have the opportunity to be very practical and get involved in the big picture as well as the small details. I started my career building something. Now I'm involved in so many brand touchpoints again, much more than just the collection.
A full-fledged printing press in the office is definitely a trademark of the Marimekko workplace and not an everyday occurrence! What is your vision for the fashion house when you step into your new role?
I really want to continue the great work that has been done over the past 70 years. Especially in the last five years as the brands have become more global and commercial, I think it's important to expand our audience outside of Finland. I hope to add a little more precision to Marimekko: I think there is all this wealth and this huge archive, but I would also like to streamline and edit it to be a bit more specific to make sure the collections are equally relevant young and old, thin and tall, and to ensure that we are just as relevant in new markets as in existing future archiving collaborations.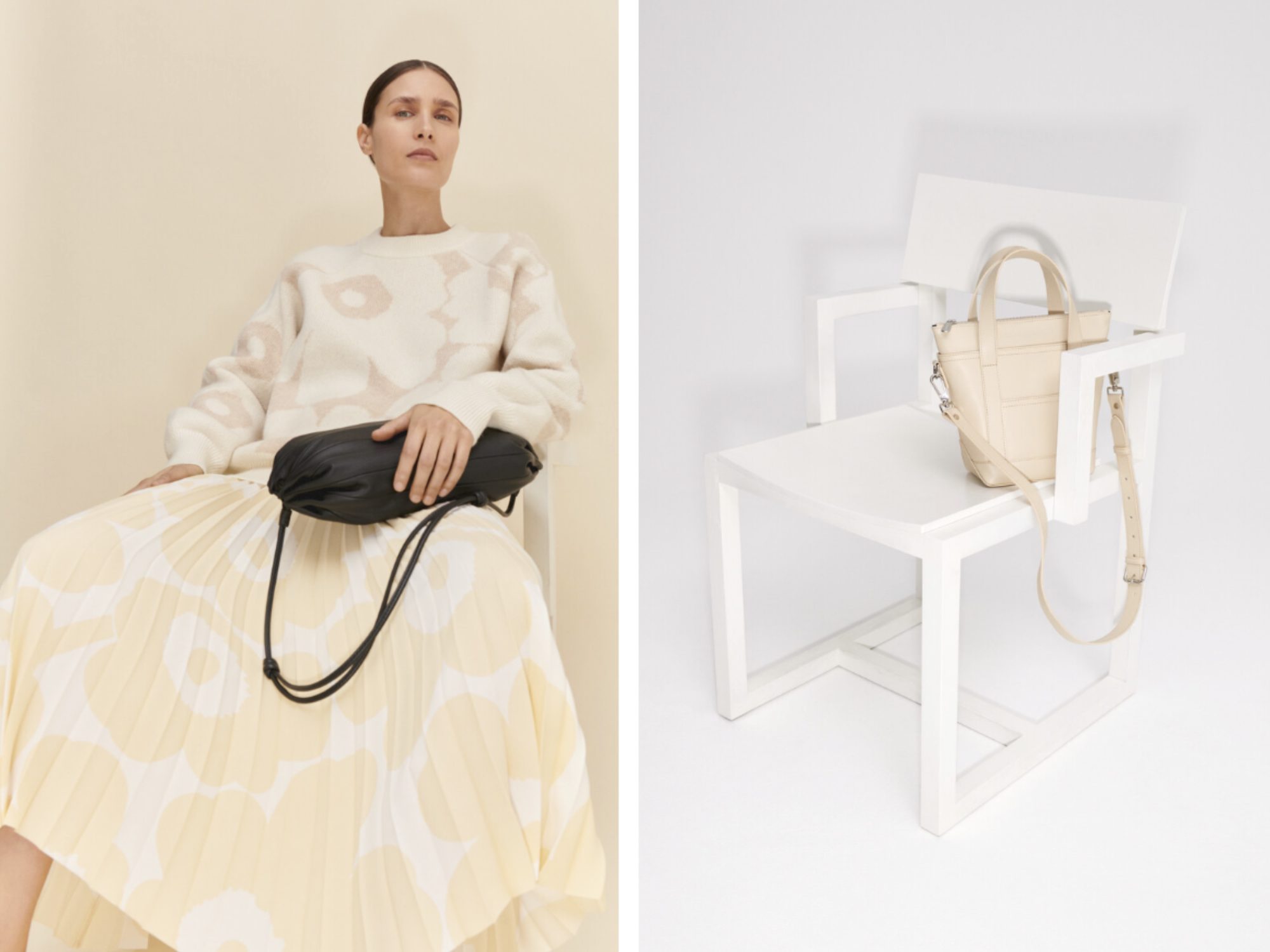 In its 70-year history, Marimekko has operated as an independent clothing company. In fact, board members say the brand is not inherently tied to the fashion world. Why show your first collection at Copenhagen Fashion Week and how is it going?
You know it's so funny because I wouldn't know. I'll probably know by tomorrow night when I start reading all of the reviews. I mainly built the store and created the sovereign display, which I love very much. I've seen a few shows from the emerging brands and the Design Academy, but to be honest, most of the time I've focused on the Marimekko area. I'm generally not a catwalk person, so I prefer the digital platform.
I tend to avoid showing up on catwalks because Marimekko is always adapting. Our pieces are not seasonal, we build long-term because we focus on sustainability in our designs. This year, Copenhagen Fashion Week has had a very strong focus on sustainability and therefore our showcase is a promise to our followers and a wider audience that we are incredibly committed to sustainable practices.
What inspired the spring collection?
For this season we introduced the idea of ​​working with topics that actually last a whole year. I think there is something about slowing down the pace and giving us more time to explore the same idea over and over. So for 2022, our overarching inspiration comes from New Folk. I am very intrigued by this idea of ​​folk, local crafts, unskilled labor and primitive arts as a means of connecting. There are so many synergies in what folk is around the world as it is not a target culture. Folk is an approach to certain arts, crafts, clothing, and clothing. It's a gentle translation of this global costume, but there is a lot in folk costume that is really interesting.
So for the spring collection we looked at a new people through the lens of architecture who wanted to create this serious contradiction or something that is historically non-architectural. For the summer we look at new people through a botanical lens and explore how flora and fauna take on abstract shapes. It's also the inspiration for our color palette: chlorophyll green, marigold and petals. So really refer to something that we find in nature. And finally, we actually got this idea of ​​botany into shape. We have created dresses with organic, petal-like curves on the sleeves and the contoured lines of the body. We have recreated something that resembles an almost fairytale setting.
When you weave the realms of architecture and art with fashion as a canvas, do you focus more on the youthful essence of the collection or its ability to connect cultures?
I don't know if I'm about youth and beauty. But I'm really interested in the idea of ​​connecting fashion, culture and art – creating those conceptual abstract connections to something bigger than fashion. I think we are really going through a time when beauty standards are shifting. I really care about this idea of ​​feeling connected or being part of something bigger or understanding the larger cultural context of our work. And then I really hope to create a Marimekko collection that the consumer can own and present it as some sort of offer.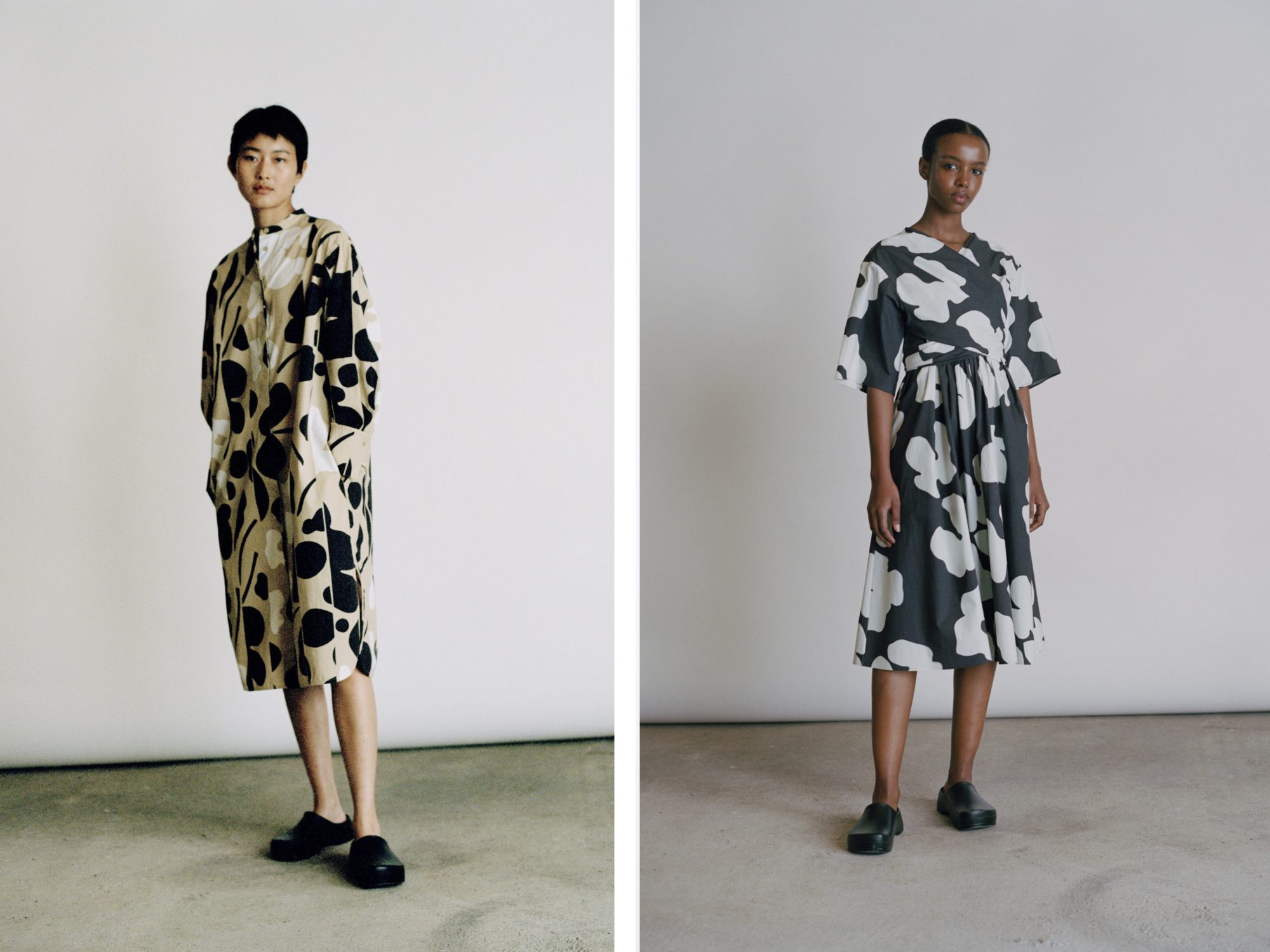 I love the way you describe your release as an "offering" to the public. Nevertheless, the global discrepancy between fast fashion consumer clothing and couture clothing is omnipresent. How do you see the relationship between the two?
I've been working for fast fashion for many years. I think we have to protect culture and luxury in order to develop new ideas, methods and solutions for new materials. Fast fashion may not be about the quality of the craft, but it depends on the couture to propose new ideas. My main reason for joining GAP is that I really love this idea of ​​having a category, a material, and a shape. I think that's what the better end of fast fashion can achieve when it reaches and affects so many people's closets.
Couture is a smaller conversation between fewer people, but I think it's a conversation that, when relevant, expands because there will always be that translation into something more accessible and democratic. Both industries are equally important because I think their conversations within luxury brands focus on the few, not the many. I still firmly believe that we should take care of the many; I have a strong belief that it is possible to choose quality in terms of fit, material and shape for the global collective. They have to feed each other.
Marimekko walks a fine line between these entities. How do you intend to meet the demand for fast fashion while maintaining the art of couture?
I really like Marimekko as an actor in this area of ​​new luxury or democratic luxury. This idea that we can create something portable and available that you can engage with without stepping into any traditional doctrine or geography in the more historical sense. So the new luxury is the quality and integrity of our actions, but we can develop it in such a way that it is available and relevant to many.
The global fashion scene used to operate on a strict schedule, but the pandemic outbreak has drastically reduced activity. How has the slower pace affected you and the brand as a whole?
I love the big question. I think the pandemic has somehow forced us to think a little about what is needed and wanted. There's this general sentiment that we need less and want to understand better what we have. It really had an impact on the collection – I want fewer ideas, but better ideas; I want less inspiration, but better inspiration. We can focus more on how something is developing, and that has a special beauty. It affects the urgency to act in terms of sustainability, not only in terms of raw materials, but also in our thinking about timeless design or reparability. So the question arises, how do we find solutions when we want to get rid of things? We are constantly seizing opportunities to recycle scraps and making sense of reusing what we have instead of always collecting what we need. It wants less now, but better.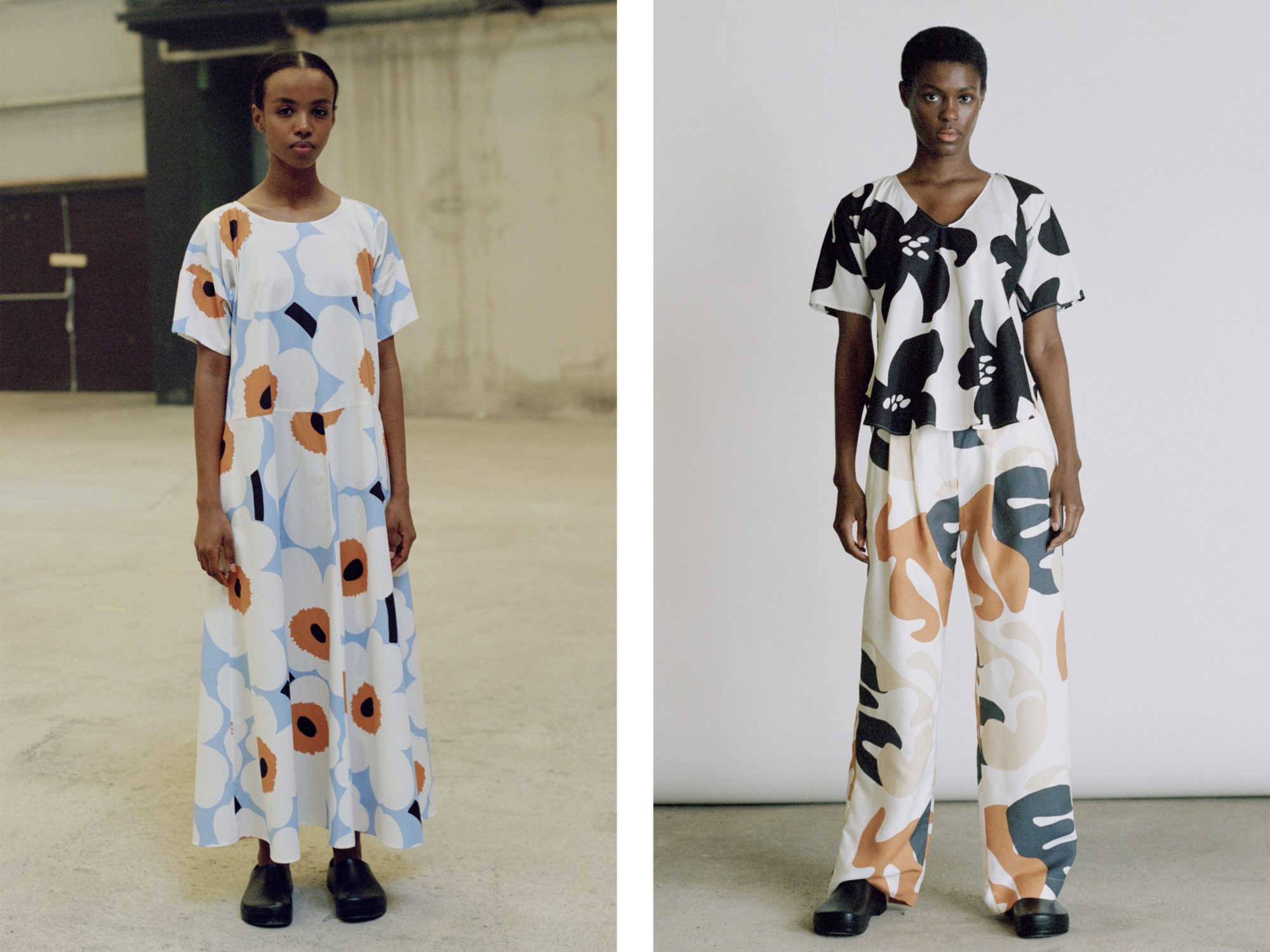 All the stories
Previous